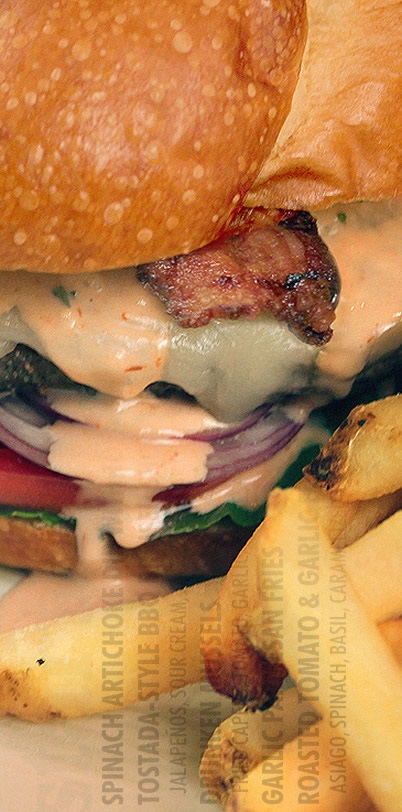 Gastropub is a British term for a pub which specializes in food a step above the tradition pub grub. The name is derived from combining the terms gastronomy and pub.
Gastropubs have an atmosphere which is relaxed and a focus on offering expertly prepared cuisine. Staying true to that requires a menu that complements the assortment of beers and wines the gastropub offers.
---
Philosophy
At Hops Supply Co., we are dedicated to the craft of excellent cuisine and delivering hops in its most perfect form exemplified by our selection of craft beers. As hops are the heart of flavor for beer, our local seasonal ingredients are the soul of our culinary inspired American fare. Keeping it fresh, flavorful and at times, unexpected, is the goals we plan on continuing to hit with our first-class service, menu and bar.
The combination of chef-inspired food and our craft bar makes HopsCo a comfortable and inviting gastropub that attracts guests of all types – especially a local crowd who can feel right at home whether ordering a classic favorite or trying a new culinary delight!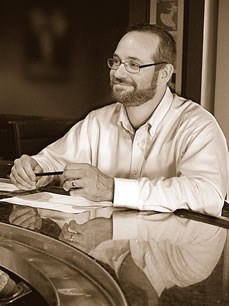 Sharlan Toole
Sharlan Toole, GM for Hops Supply Co., hails from Myrtle Beach, SC and boasts 20 plus years in the hospitality industry. Experience is his power while German beer (specifically Albquel from the town of Trochtelfingen – sorry, you have to travel to get this one) is his kryptonite. He lives by the sage advice: "It's better to let people think you are stupid than to open your mouth and prove them right." When you see him, test Sharlan's knowledge of travel tips – he knows how to pack a smart suitcase.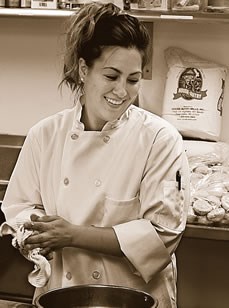 Tiffany Eslien
A Wisconsin native, Tiffany Eslien, Executive Chef for Hops Supply Co. is the soul of this gastropub. A Johnson & Wales graduate, Tiffany got her start in her mother's kitchen and is a fan of all foods and flavors, but spice is her vice. Given an unlimited budget, Tiffany would strike out to cook in every region around the world. Her mantra: Don't be afraid of growing slowly, be afraid of only standing still. Good thing her job keeps her on her toes!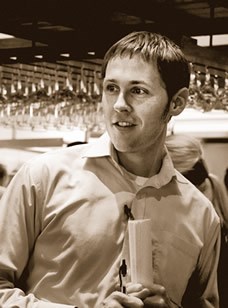 Joe Bush
Meet Joe Bush, our Cicerone-in-training. Similar to a sommelier, it's really just a fancy term for our Beer man extraordinaire! Becoming a cicerone is a highly coveted title that is earned after hundreds of hours of studying beer styles, brewing methods and flavor profiles. Joe slaves over the study of beer all so that he may impart some wisdom on your drink choices as you enjoy your hops. Make sure you toast (and test) his studies when you meet him!